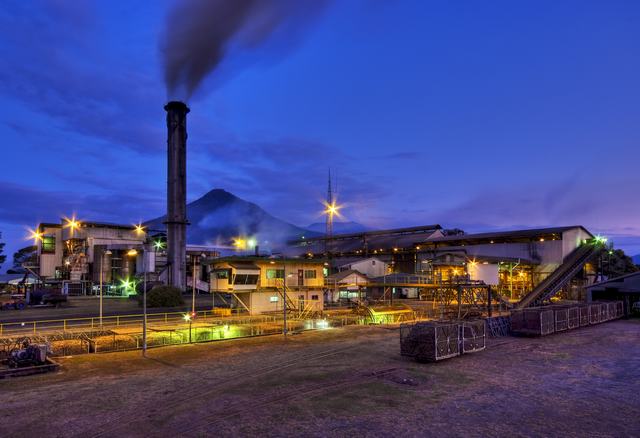 Market Headlines
The sugar market continues to trade between 16 and 18 US cents per pound pushing above 18 c/lb briefly in early July as frosts impacted Southern areas of Brazil. At the time of the frosts the market reacted strongly to the possibility that substantial damage may be done to the crop currently being harvested. However, it has since been established that cane growing areas largely avoided the worst of the cold with other crops such as corn and wheat more affected.
Wilmar International has this week released statements claiming that Brazil's sugar-cane crop prospects are looking even worse than previously thought as unprecedented dryness hurts yields. In May this year Wilmar forecast a cane crop of 530 million tonnes in Centre South Brazil for 2021 compared to the average forecast of more like 568m tonnes and 2020 production of 605m tonnes. They have now reduced their estimate further to 510m tonnes of cane whilst adding that crops may not recover in 2022 as this year's drought and early July frosts have hampered replanting.
The Indian Sugar Millers Association (ISMA) last week forecast India's next crop at 31 million tonnes of sugar which is similar to the crop concluded earlier this year. The forecast takes into account the diversion of cane juice to ethanol, which is expected to cut sugar output by 3.4m tons in 2021-22 vs estimated 2.1m tons a year earlier. The area under sugar cane is forecast at 5.46m hectares in 2021-22, about 3% higher YoY.
Covid continues to impact commodity and equity markets as the number of global cases surges thanks to the Delta variant. The value of crude oil slipped more than 10% early this week as traders weigh the risks of Covid derailing global economic recovery.
The Aussie dollar continues to slide against the USD as higher than forecast inflation numbers in the US raise the likelihood of increased interest rates sooner than expected. The exchange rate was 0.7359 at time of writing down from 0.7750 in early June.
Moving forward production information from Brazil will be key to the direction of the global sugar price. Further frosts and/or negative yield data below expectations would likely push the value of sugar higher through the back half of 2021 and into 2022.
Grower Pricing & Pool Update
2020 Season Final Sugar Price Analysis
2020 saw a turnaround in global sugar prices in the first quarter of the calendar year before Covid-19 decimated the value of most commodities during March. Prior to the impact of Covid the 2020 forward price climbed to a peak of $490 per metric tonne actual with many growers locking in prices on the way up to this peak.
The below table compares the best, worst and average grower sugar prices over the past 3 seasons.

Growers can source their unique 2020 season sugar price from their "Grower Sugar Pricing" report which is provided with your final 2020 cane pay tax invoice. The number is called "Price of Sugar in Cane ($/Tonne CCS)" on this report and can be found at the bottom left of data in an outlined black box.
2020 MSF Fixed Price Pool cracks $500
The Fixed Price Pool $480 offered by MSF in March 2020 was the best performing marketer managed grower pricing pool in 2020 season. Once the value of the 2020 MSF Shared Pool is incorporated with this pool result the net value of the pool totalled $502.38 per tonne IPS. Almost 50 growers across all MSF regions participated in this pool. Final 2020 MSF pool values net of Shared Pool are below.
2021 & 2022 Forward Pricing
Several growers committed to MSF's 2021 Rolling Individual Forward Pricing Pool prior to the end of April and have been rewarded for their patience with MSF filling these in-season pricing orders up to a peak of $540 per metric tonne actual in July. The accrued roll cost to date is $1 per tonne actual which is deducted from the final fill value. The next roll date is the 8th of September 2021 for remaining unfilled orders.
MSF has filled 2022 grower forward pricing orders up to and including $493 per MT actual on the 27th of July with many growers taking advantage of the strong prices on offer by locking in prices for part of their forecast 2022 Grower Economic Interest sugar production.
Above 2021 and 2022 pool valuations are as at the 24th of June and 8th of July respectively.