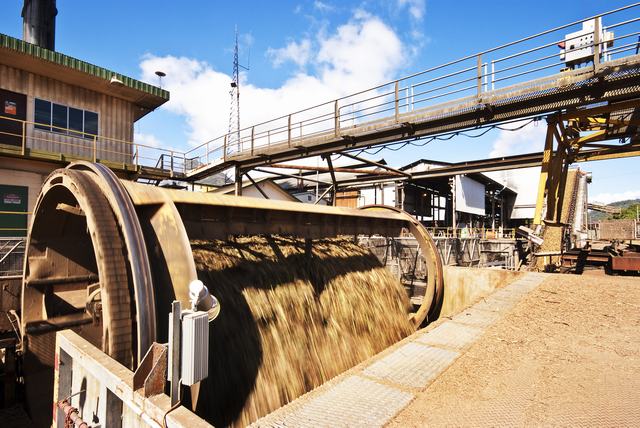 Market Headlines
Over the past month the sugar market has plateaued near its recent peak around $500 per metric tonne. A strengthening macroeconomic picture and continued concerns surrounding Brazil's cane crop have buoyed the market.
Brazil is more than 2 months into the official start of their crushing season. However, it is important to note that many mills delayed the commencement of crushing by multiple weeks to allow cane crops to grow following late rain.
Centre-South Brazil's crush results for the second half of May 2021 compared to the same period last season are the first table below. Crush results season to date compared to last year are the second table.


Crush results in 2nd half May 2021 were better compared to the same period in 2020. No doubt continued dry weather has aided the pace of crushing and sugar content in 2021. Comparing accumulated production, it's clear that the 2021 season continues to significantly lag 2020.
The reported average sugarcane yield per hectare is down 10% compared to 2020 from 87.6 t/ha to 79.2 t/ha. If these results persist the total cane crop would come in at 544.5 million tonnes of cane compared to the average cane crop forecast of 568.44 million tonnes as discussed in the May newsletter.
India surprised the market in May after their government announced bringing forward the timeline by two years (to 2023) to achieve 20% ethanol blending with petrol. The aim to reduce India's dependence on costly oil imports and consistent sugar production surpluses.
Analysts calculate the Indian ethanol program reduced Indian sugar production by around 2 million tonnes in 2021 and will reduce Indian sugar production by a total of 5-6 million tonnes by 2024 compared 2020 levels. Sugar overproduction in India and large export volumes could become a thing of the past if these forecasts are accurate.
Grower Pricing & Pool Update
2021 Forward Pricing
Only a handful of growers remain with open orders in the 2021 Rolling Individual Forward Pricing Pool.
The recently completed roll from the July futures contract to October cost $1 per MT. i.e. a grower with 2 lots (101.6MT) unfilled in the 2021 Rolling Individual Forward Pricing Pool has now accrued a cost of $101.6 which will be incorporated with the eventual fill value of that order.
Any unfilled 2021 season orders will roll again in September and must be filled by February 2022.
2022 Forward Pricing
MSF has filled orders up to and including $455 per MT actual for 2022 season in the past week.
June Advance Pay – 2020 Season
The advance rate for this week's cane pay has been increased to 98% from the originally scheduled 95%. This has been done to increase grower cashflow as growers launch into harvesting, planting and fertilising.
2020 Pool Values
The Late Season Pool and Shared Pool will be finalised in July prior to the final 2020 season cane pay

2021 & 2022 Pool Values
The 2021 MSF Late Season Pool has an initial value of $472.51 per tonne IPS. The initial value of the 2021 Shared Pool is $25.02 per tonne IPS.
Actual harvest results and market movements will influence the pricing strategy for the Late Season Pool through the rest of 2021 and early 2022.