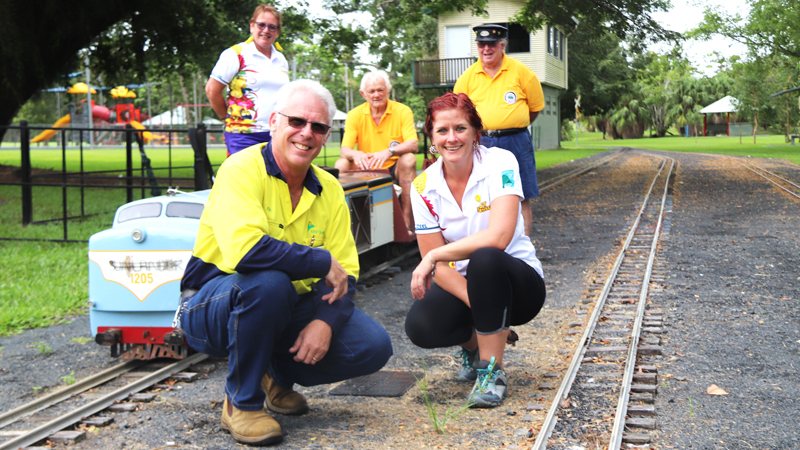 MEDIA RELEASE
21 March 2018
MSF Sugar is pleased to announce the renewal of its partnership with one of the premier food festivals in Far North Queensland, Feast of the Senses.
The festival is centred on Innisfail and showcases the fresh produce grown in the region, including rare and exotic fruits, meats, seafood, herbs and spices and wines.
The annual event is scheduled to coincide with the major harvest of tropical fruits in the region and in 2018, has been themed Australian Culture – Ancient and Modern.
It will run from 22 March to 27 March, at locations in and around Innisfail, with the showcase event, the MSF Sugar Australian Food Fare taking place at Warrina Lakes on Friday 23 March.
Celebrating Australian culture and cuisine, the Food Fare will feature an Aussie-themed barbecue, contemporary Indigenous food, a bush band and special guest appearances from local artists. Desserts will also be a feature.
MSF Sugar South Johnstone Mill Manager Kim Kendall said MSF Sugar's sponsorship of the showcase event was the right fit for the organisation.
"The Food Fare celebrates the iconic qualities of the region's abundant local produce," Kim said.
"MSF Sugar too is an iconic part of the Australian sugarcane industry, with South Johnstone Mill the largest milling operation in the MSF Sugar group.
"We are pleased to be playing an important part in telling the region's food story."
MSF Sugar will also have a presence at the festival's Market Day Extravaganza on Sunday 25 March.
A highlight of the festival, the market day transforms the Innisfail central business district into a sea of around 100 tropical food and produce stalls, entertainment displays and workshops.
With the 2018 cane crush only a matter of months away, Kim said MSF Sugar's involvement in the festival provides an opportunity to revisit important cane rail safety messages, given the region is one of two MSF Sugar-regions where the cane rail network is active for six months of the year.
Alongside MSF Sugar's sponsorship, an additional attraction will be rides on the trains operating on the miniature rail track by Innisfail Mini-Rail, a volunteer organisation which has dedicated the past 11 years to fundraise and build the miniature rail network at Warrina Lakes.
Rides will be available for a gold coin donation.
More details on the festival are available at www.feastofthesenses.com.au.
ENDS
For more information please contact:
Wendy Hughes
MSF Sugar Communications Manager
Mob: 0417 043 954
Featured:
Getting ready to ride: The MSF Sugar Australian Food Fare will include an opportunity to ride the Innisfail Mini-Rail. Getting ready to celebrate are; Front: MSF Sugar South Johnstone Mill Manager Kim Kendall, left, and Feast of Senses volunteer Linzi Desmond; and Back: Feast of the Senses Event Manager Kirsty Densmore and Innisfail Minirail representatives John Paterson and Sid Anderson.