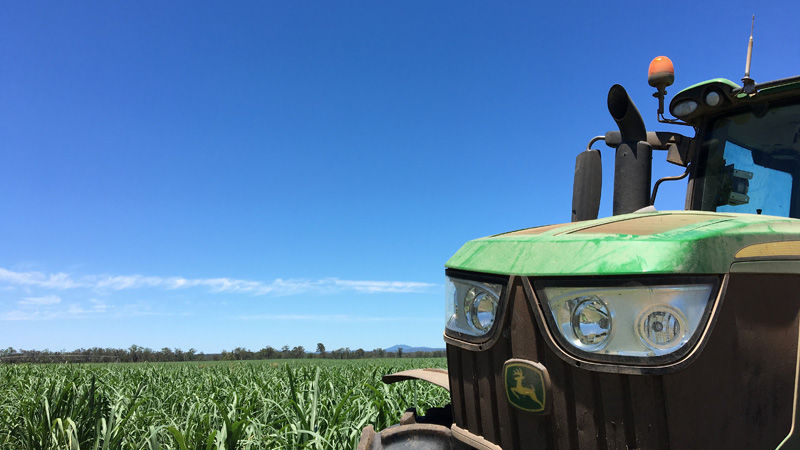 Centre South Brazil
Brazil's harvest will commence in April, current estimates for the crop are around 560-565 million tonnes of cane compared to 525m in 2021.
In the first half of March Brazilian state-owned fuel distributor Petrobras announced adjustments to gasoline and diesel prices after almost 2 months of frozen prices. From Friday 11th March, the average sale price of gasoline to distributors in Brazil increased by 18.8%. For diesel, the average price increased by 24.9%.
As fuel prices increase in Brazil so too does the value of ethanol which is used as a substitute for gasoline. Currently on a parity basis with raw sugar, ethanol is worth 19-20 cents per pound.
Thailand
The Thai harvest surpassed 81.4 million tonnes of cane crushed on the 9th of March which is 25% or 16.2 million tonnes of cane more than the previous season to the same date. 5 mills had finished operations compared to 20 mills at the same time last year. Forecasts for the crop remain 88-93 million tonnes of cane with harvesting expected to conclude in early April.
India
Indian sugar production had reached 25.30 million metric tonnes by the end of February 2022 compared to 23.50 million by end of Feb 2021. The crop continues to improve with forecast production now above 33 million tonnes.
Indian sugar exports from Oct 2021 to September 2022 are expected to top 7.50 million tonnes. Raw sugar export parity in the country is currently 18-18.50 c/lb. This means that at ICE11 sugar prices around 18.50 c/lb Indian millers will favour exporting sugar rather than storing sugar for sale domestically.
Oil
The value of oil, including West Texas Intermediate (WTI) crude skyrocketed following Russia's invasion of Ukraine on the 24th of February. In the 4 weeks from that date the price jumped to $130 per barrel before falling back below $100 pb in mid March then rallying again to current level around $114 pb.
WTI is the benchmark price for oil in North America. The correction after Russia's invasion was largely due to discussions from OPEC nations around increasing oil production and large-scale Covid lockdowns impacting oil demand in China where more than 50 million people are currently locked down.
Sugar Price Forecast
Prior to Russia's invasion of Ukraine in late February sugar prices had slipped to their lowest levels in several months. Positive harvest results in India and improved rainfall in Brazil had offset production issues in Thailand and China.
This changed post invasion as global oil prices rallied sharply which pushed ethanol prices higher. Suddenly it is much less clear how Brazilian millers will split sugarcane juice between sugar and ethanol production in 2022.
A couple of key questions linger regarding Brazil. Will cane yields improve 7.6% as forecast in 2022 compared to the 2021 crop which was ravaged by drought and frost? Given stronger ethanol values will more cane juice be diverted to ethanol production compared to market expectations? Will the Brazilian government take action to reduce the cost of fuels to consumers in Brazil given a national election is looming and cost of living is top of agenda?
MSF expects the spot value of sugar to remain between Brazilian ethanol parity and Indian export parity, roughly 18-19.50 c/lb until more is known about the Brazilian crop. A strong start to the Brazilian season with favourable yields would likely put downward pressure on global sugar prices as soon as April/May.