How does the sugar business work?
The sugar business starts with a farmer growing sugarcane
Cane is planted in the drier months from about May until September each year and grows until the following year. It is then harvested in a season that typically runs from June to November. The underground stubble ('stool') of the harvested cane remains in the ground to re-grow into a ratoon crop for the next season. Normally, cane will successfully ratoon for 3 or 4 years, meaning that a single planting should result in 4 to 5 crops.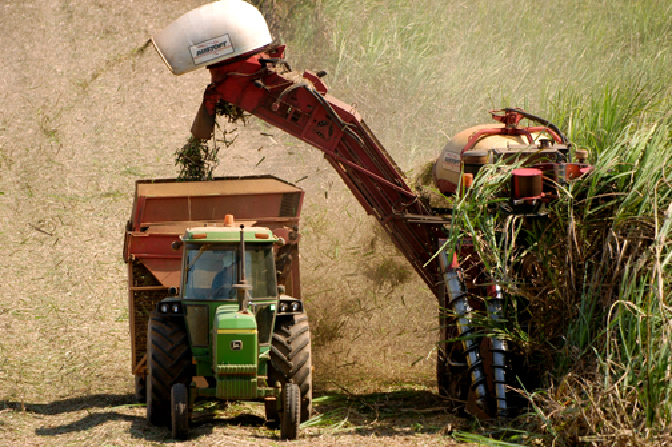 Sugar is contained in juice within the stalk of the cane plant. Cane must be processed into raw sugar in a factory to extract the juice and produce raw sugar.
Cane is harvested using a mechanical harvester that cuts the cane stalks into small billets. It is then transported to the factory and weighed.
It is then tipped onto a conveyor, sampled for sugar content and milled to extract the juice from the cane stalk billets.
The juice is clarified to remove mud and concentrated before being crystallised to produce a mixture of raw sugar and molasses.
The raw sugar is separated from the molasses in centrifugals, dried and then transported by road to a Bulk Sugar Terminal to await export by ship to overseas customers.
The cane stalk fibre left over from the milling process is burnt in boilers to produce steam and electricity to operate the factory.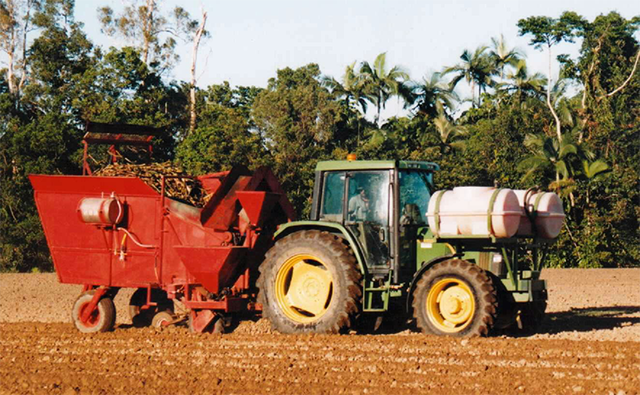 Raw sugar is not the end product
The raw sugar we produce is not classed as a food and is not directly consumed or used in food manufacture. It must be further processed in a sugar refinery to produce food-grade products.