The Tableland Mill commenced construction in 1997 and was the first sugar mill constructed in Queensland for 75 years. Tableland Mill is the newest and most technologically advanced sugar mill in Australia. The mill commenced operations on the 29th June 1998 and was constructed using state of the art technology and automation whilst environmental considerations were at the forefront. 
The mill was constructed for Bundaberg Sugar Ltd by the engineering arm of the company, Bundaberg Foundry and Engineers Ltd. The mill was later purchased by ASX listed company, MSF Sugar Limited. Since 2012, Tableland Mill has been owned by Thai based Mitr Phol Group, one of the world's five largest sugar milling companies.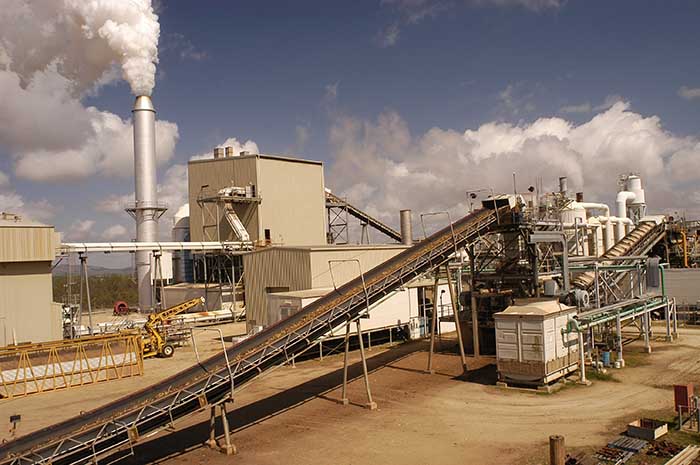 The mill is located approximately 25 kilometres west of Mareeba on the Atherton Tablelands in Far North Queensland. At present there are 85 growers supplying sugarcane to the mill and the cane is harvested from approximately 8,500 hectares of land. All cane is delivered to the mill by an efficient road transport system.
History
Australia's sugar industry began an exciting new chapter of history on 29 June 1998 when the Tableland Mill officially commenced its first crushing season. After many years of research and feasibility studies undertaken by the owners Bundaberg Sugar Ltd at the time, the facility costing $40 million to construct was the first mill to be built in Queensland for 75 years.
The Atherton Tablelands offers excellent conditions for growing and processing cane (flat topography, rainfall averaging some 800mm pa, availability of low cost irrigation and fertile soil). Local Growers were first consulted about supporting the sugarcane industry in 1994 and were very receptive to the concept of developing a new innovative sugar mill on the Atherton Tablelands. The decline in tobacco manufacture in the early 90's had already seen many tobacco farmers turn land over to smaller more intensive crops or exit agricultural crops all together. There was clearly an opportunity for a sugarcane industry.
In May 1995, the $40 million project was approved and a 392 hectare property was acquired that month at Arriga to host the new mill, whilst growing cane on the remaining surrounding land acquired. A small team of engineers and technologists from Bundaberg Sugar Ltd mills was established to design the mill in June 1995. Following a review of sugar technologies and trials in other mills, it was decided to design the mill on the basis of processing to the syrup stage with final processing into raw sugar to take place at the company's other coastal mills. In late 1995 an environmental impact statement was undertaken and successfully completed in early 1996. The mill was constructed in 1997 and commenced crushing operations in 1998. Automation was a focus during construction making the Tableland Mill more cost efficient and productive. Tableland Growers are now an integral part of a dynamic industry which is a world leader in its field.
From the earliest stages, negotiations with the State Government and team work with Tableland farmers proved invaluable. Governmental support was integral to the project with approval given to a $46.7 million infrastructure program covering irrigation, water storage, upgrading local and state roads, improving rail links and constructing siding and mill loading facilities. The support of local Councils, the Community and the State Government were integral to the mills success.
The Tableland mill can easily expand in size and processing ability. This expansion has commenced with a $42 million investment in the Tableland Mill, designed to boost capacity and add an annual $15 million to the local economy.
The company has long-term plans to upgrade the mill so it is capable of crushing 900,000 tonnes a season and is calling for growers to commit to supply it with more cane.
The upgrade will allow syrup to be turned into raw sugar on site, instead of being taken to other company coastal mills for further processing.
MSF Sugar's CEO Mr Barry says the upgrade has major benefits for the Atherton Tablelands. "It's going to take some trucks off the road, without doubt," he said. "It's going to employ more people through the operation of the mill and we will be producing raw sugar up there. "It'll also be expanding the capacity, so it'll enable more area to go into cane and more productive use of land. 

Mill History Timeline:
1997     Construction commenced on Tableland Mill. The first sugar mill constructed in Queensland for 75 years.
1998     Tableland Mill commenced crushing on the 29th June.
2000     500,000 tonne throughput milestone reached.
2003     Mills highest throughput year with 766,282 tonnes of cane crushed (included 161,538 tonnes Mossman cane)
2010     Joint venture with MSF Sugar Limited and Bundaberg Sugar Ltd.
2011     Tableland Mill acquired 100% by MSF Sugar Limited.
2012     MSF Sugar Limited acquired 100% by Mitr Phol Sugar Corp Ltd.
2013     $42 Million Tableland Expansion Project completed.